Child Wellness and Care Project
Project :       Child Wellness and Care Project
Donor :        British Asia Trust
Location :   Muzaffarpur District, Bihar
Outreach : TP 45000.36 villages across 12Panchayats of Minapur and Mushari Blocks of Muzaffarpur District.
Project Brief :
The project aims to drive down a reduction in child labour, child exploitation and abuse through leveraging government structures / systems and schemes & provisions and strengthening the capacity of community to monitor child rights and protection. It encompasses different interventions to provide safeguards to the vulnerable families and their children and also strive to enhance their living. The project focused upon ensuring livelihood initiatives for the affected families in the period of COVID 19 pandemic and also contributed for acceleration of vaccinations. The project also focused on orientation of newly elected PRI members on their roles and responsibilities and their capacity enhancement on domain of PRI to promote child protection and development in Gram Panchayat Development Plan. Community leaders were oriented on child wellness, protection and care issues to enhance their capacity and able to advocate for their own issues and also facilitate community to access on government schemes and provisions and get benefited.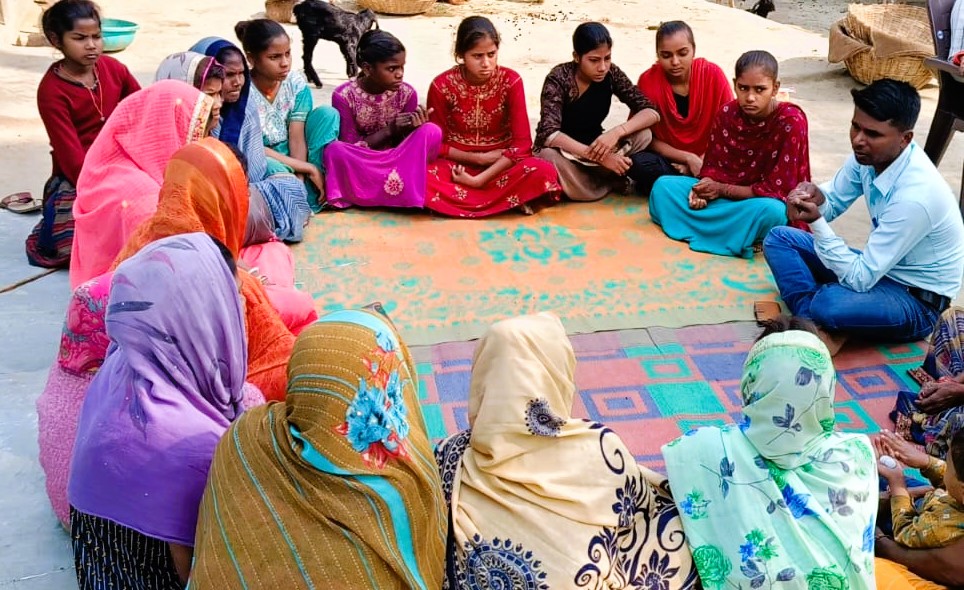 Achievements of the Project:
Enrollment of 1632 children in government schools,2888 community members benefitted through govt schemes and provisions, 2586 People linked with MNREGS, 657 Ultra poor family members provided economic support to overcome pandemic adverse effects on living.720 community leaders oriented on child wellness, protection and care issues.2478 received Ayushman Golden Health Cards. 319 Youths received skilltraining under PradhanMantriKaushalVikasyojana.3430 Children got the benefits of educational entitlements with the support of Community Champions.